We would like to introduce an interesting article about Vietnamese coffee from a foreign friend.
Vietnam is a country that well-known for its coffee culture. Besides all the smoke that running through your nose every day, you can also find the unique bitter but strong smell all over the city. The smell swirls with the wind, shoving in every part of Saigon. Many streets have coffee vendors alternate with a big coffee shop and both are selling well.
Some Vietnamese people drink coffee more than once per day, as a result, coffee shops are everywhere. Having a strong influence from the French since 1800s, Vietnam has become a coffee addicted country since then.
From original styles, from time to time, through import and innovation, Vietnam has developed a wide range of coffee styles. So you may wonder why the coffee business could do so well in Ho Chi Minh City? There are different types of coffee based on the interest of people and the 4 best coffee in Vietnam that you wish to know. Let's check them out!
1. Cà phê đen đá, Cà phê sữa đá (Black coffee, Condensed milk coffee)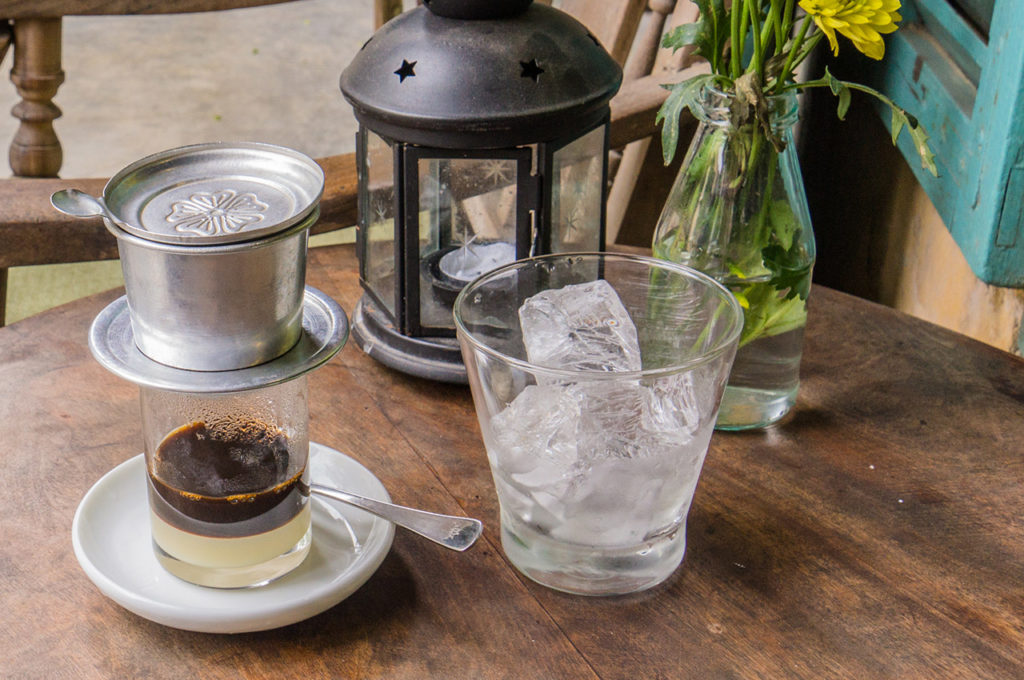 These two, probably, are one of the most popular drinks for Vietnamese people. The secret of making Vietnamese strong flavored coffee is from its dark roast coffee beans. Roast them to a perfect color, put them in a drip filter, and wait for your rich beverage to come out.
You can either choose to drink it with condensed milk or not. But cà phê sữa đá has reached a level of praising from fellows all over the world. As for how it made, Vietnamese traditional coffee brings a really strong flavor, also caffein. So consider to drink it after 4pm if you don't want to have a sleepless night. This kind of coffee appears in everywhere in Saigon so don't worry where you could get them.
2. Cà phê sữa tươi (Fresh milk coffee)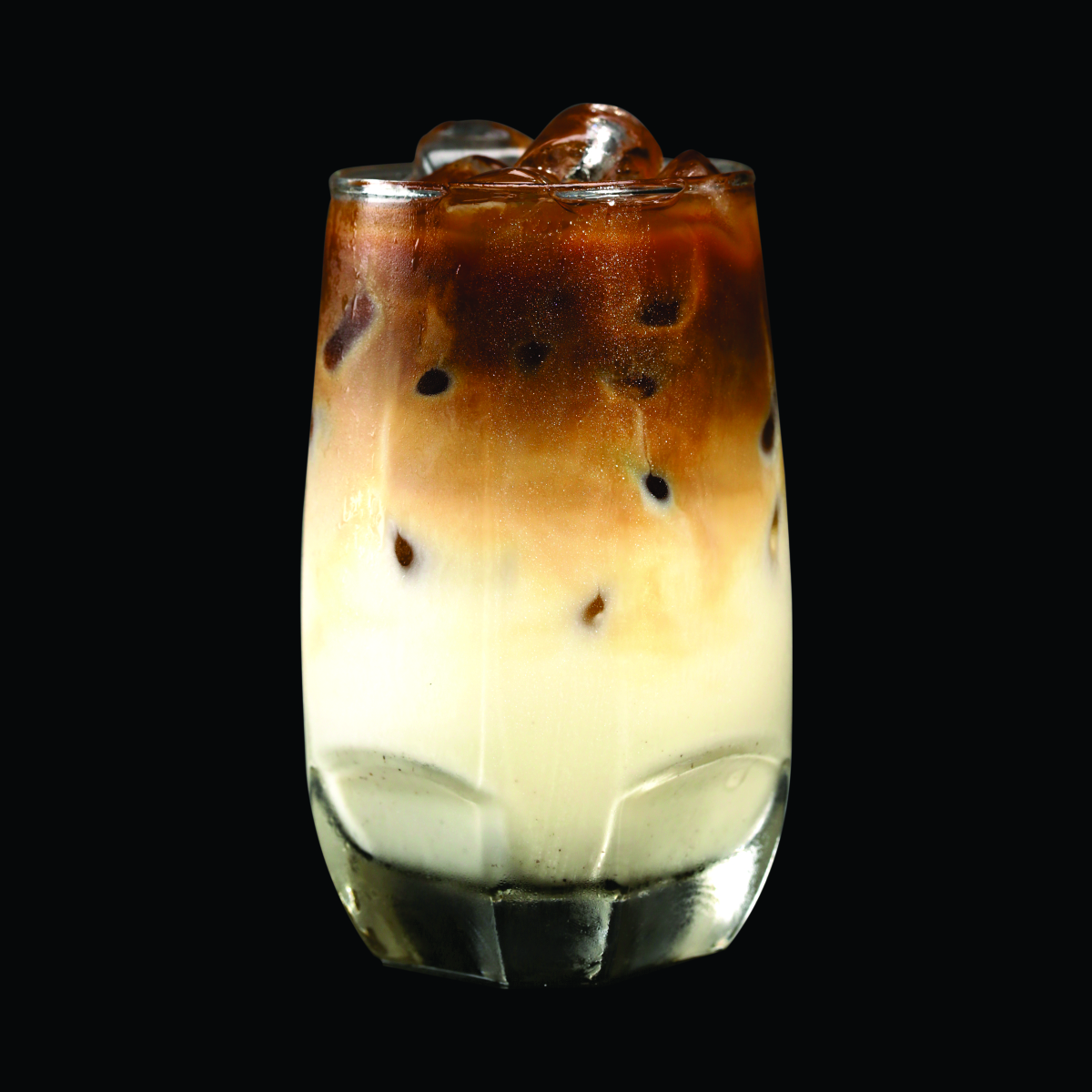 Cà phê sữa tuơi so far is not as popular as cà phê sữa đá, but it's worth a try. The combination between greasiness of fresh milk with coffee's bitterness will bring you a nice experience. Unlike cappuccino or latte, which use steamed milk, cà phê sữa tươi is plainly cold fresh milk with a little bit of coffee. Thus, it brings you a different taste.
3. Cà phê cốt dừa (coconut coffee)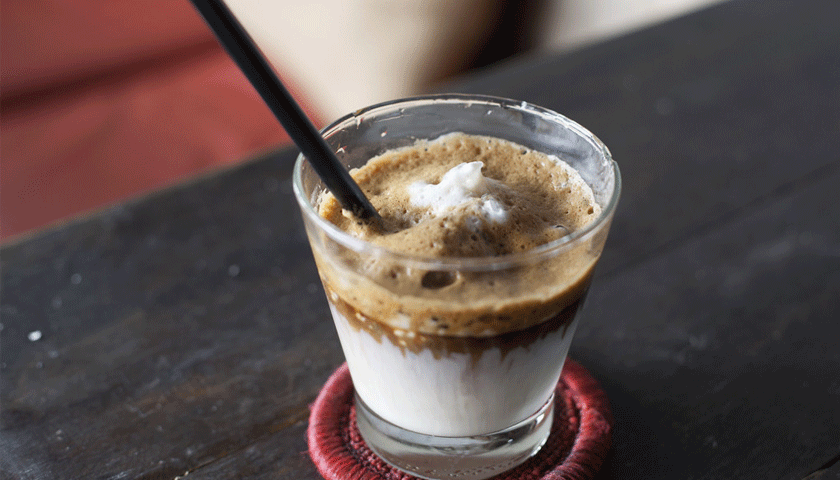 Besides the basic coffee choice that has been listed above, Vietnamese also have developed others coffee type recently. Café cốt dừa is made of coffee and creamy coconut milk, thus mixed it with ice.
You are reluctantly trying it at first doubting the unfamiliar combination but will soon change your mind. The bitterness and the sweetness are mixed well with each other, creates a strange delight for your mouth. Try it when you travel to Vietnam.
4. Cà phê trứng (egg coffee)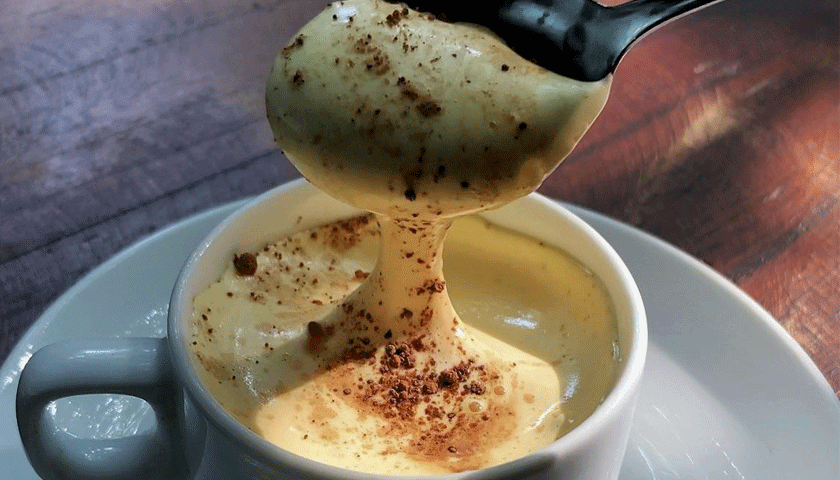 Originally from Hanoi but recently became popular in Ho Chi Minh City. This kind of coffee is made of egg yolk with sugar, condensed milk and of course, coffee.
In a cup of coffee, there are two layers. The bottom layer is coffee, and the top is presented with an egg cream cheesy layer. Unexpectedly, it turns out to be so good for half of the travelers. The other half hate the idea of egg in the coffee. But if you want to try new things, order one cup of egg coffee to understand why they make it. One tip, don't hasty mixed the cream and coffee together, you have to EAT the cream to taste the best element of the coffee cup.
Source: https://saigonkisstours.com/4-best-coffee-in-vietnam-that-you-wish-to-know/