Vietnamese foods are delicious and you will love these delicious dishes from the first try. So, let us start our journey by going through a list of 5 best Vietnamese foods, which are considered must-eats in Vietnam.
PHỞ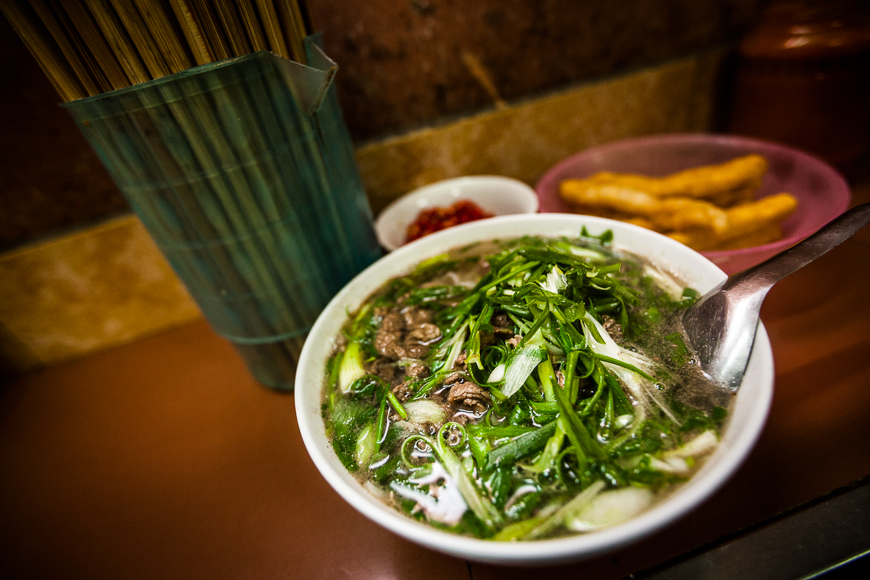 Phở can be seen everywhere from street stalls to high-end restaurants (Source: Internet)
There are three main components to a bowl: the broth, flat rice noodles and beef or chicken. The star of the dish is undoubtedly the broth, which is an art form in itself. The broth takes a long time to prepare, usually seven to eight hours. It starts with boiling and simmering the meat bones over medium heat, allowing the water to become infused with deep, marrow flavors. Afterwards, ingredients such as onions, garlic, cinnamon and other traditional Vietnamese medicinal spices are added.
CƠM TẤM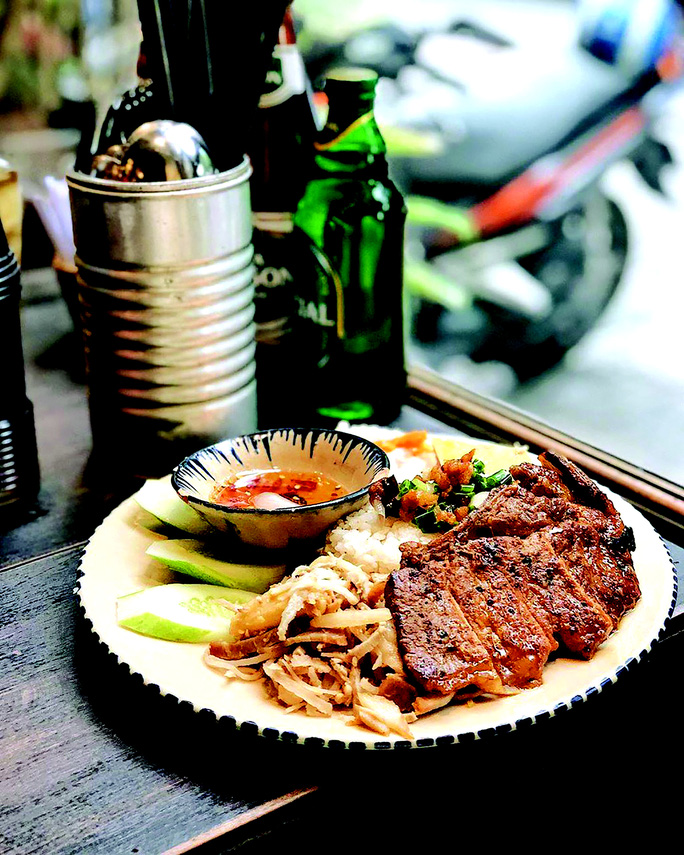 You can enjoy cơm tấm at any time of the day, but particular in the morning (Source: Internet)
"Cơm tấm" is one of popular dishes and you can find it anywhere from roadside stalls to luxurious restaurants. It is usually served grilled marinated pork chops, plus a mixture of thinly shredded pork and pork skin, fried egg, finely sliced cucumber, tomato over broken rice. As a dry dish, it would normally be served with a small bowl of fish sauces on the side.
BÁNH XÈO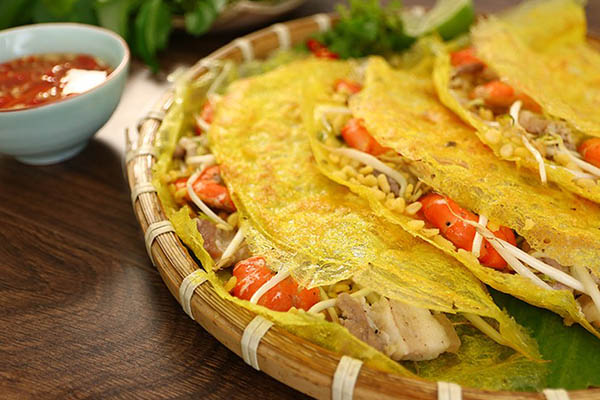 Banh xeo is widely eaten around south and central Vietnam (Source: Internet)
The name refers to the loud sound the rice batter makes when it is poured into the hot skillet. The batter made from rice flour, water, coconut milk, and turmeric powder. Some common stuffing includes as follows: pork, shrimp, diced green onion, mung bean, and bean sprouts. Enjoys with fresh herbs and dipped in nuoc cham dipping sauce before it gets popped in your mouth.
BÁNH MÌ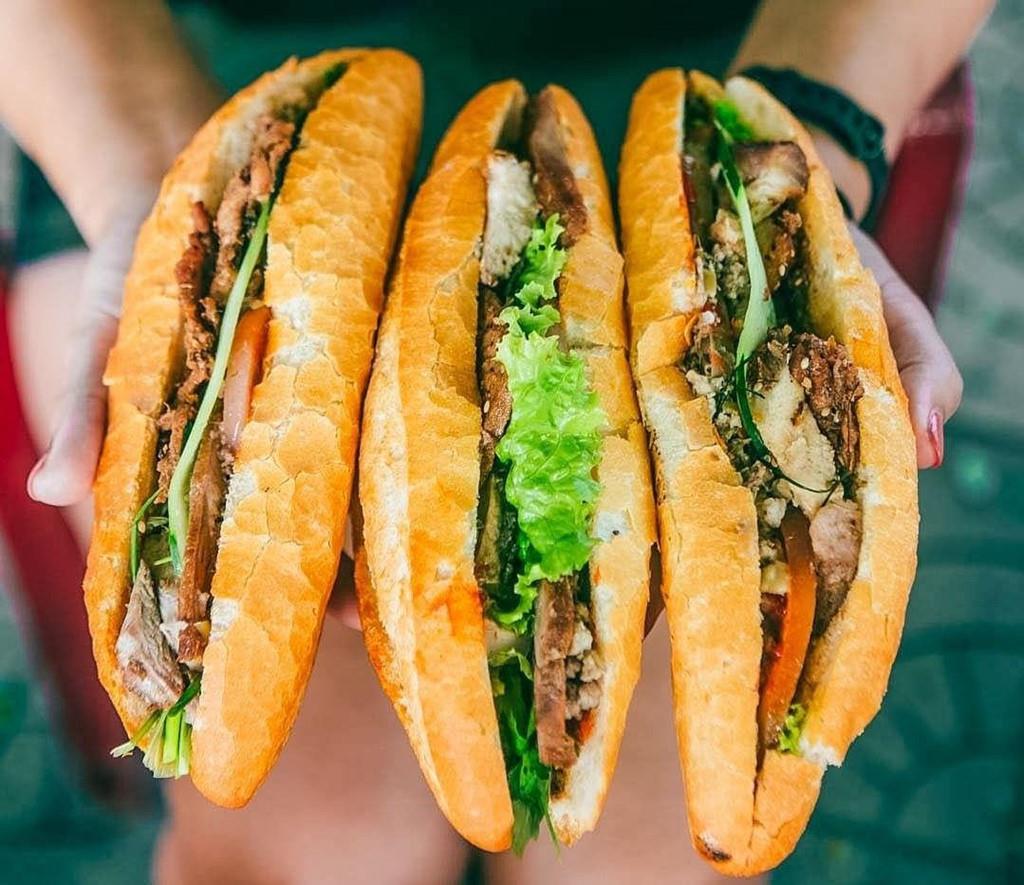 Bánh mì is one of popular and famous Vietnam's Street Food (Source: Internet)
The bread is sliced down the side, filled with a number of different meats, from luncheon meats to grilled pork patties, to pâté, and often complemented with Vietnamese pickles, cucumbers, cilantro, and finally a bit of chili sauce and spicy peppers.
BÚN BÒ HUẾ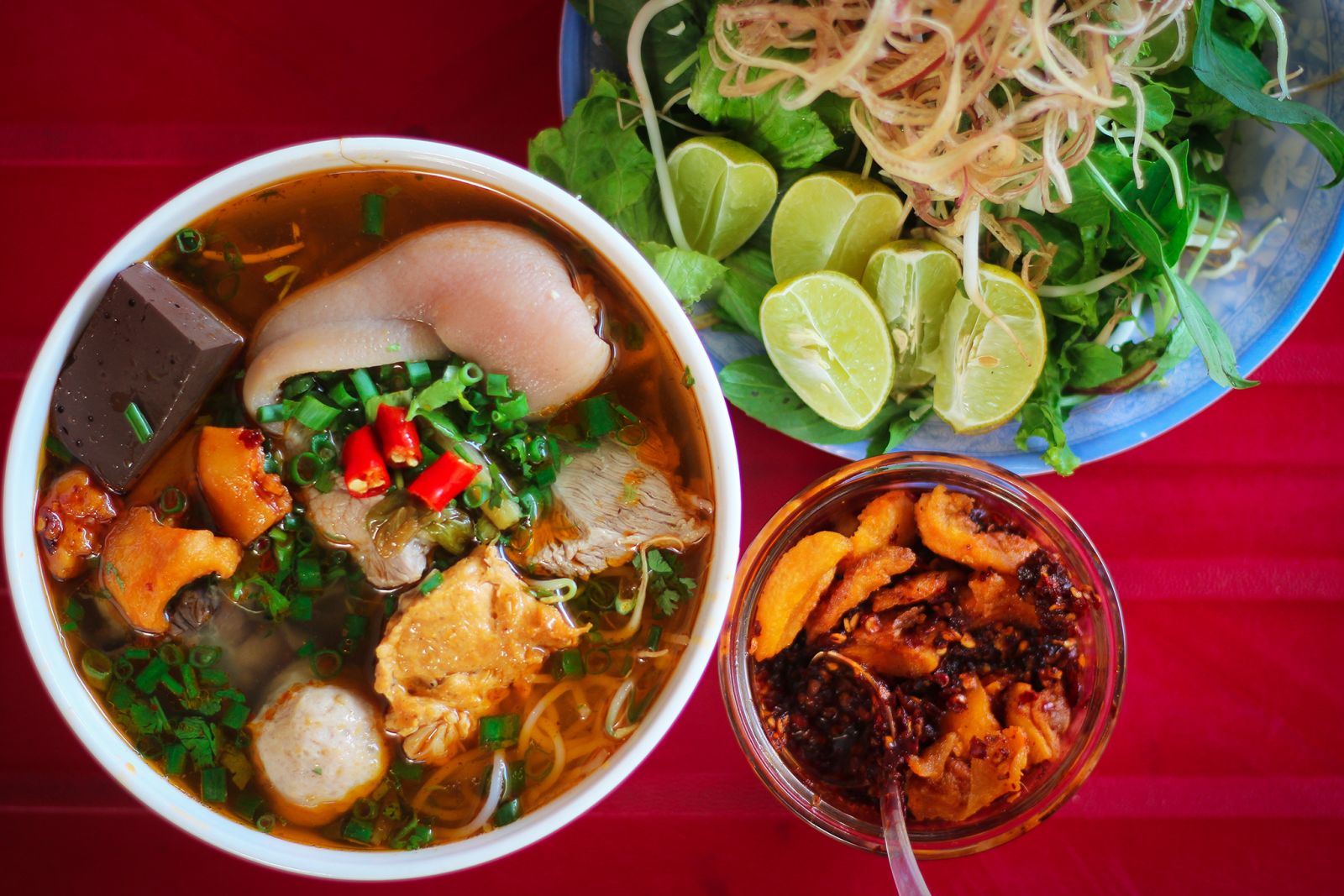 Bún Bò Huế originally from Hue that why its name to recognized as a label (Source: Internet)
A perfect bowl of Bun Bo Hue includes fresh rice noodles, colorful herbs, lean beef, dotted with cubes of pig blood, crab balls. And of course, the most important secret here is the unique broth which makes this Hue dish famous.
Coming to Hue, either morning or afternoon, walking along the small streets, people can find easily "bun bo Hue". This thick slippery rice noodle can be found countrywide.